Hi, I have run the matrix service for the UK to pick up locations within 3 hrs of the origin. However, it appears that the Western Islands of Scotland are not getting picked up. In the image, attached the green
squares are getting results but the pink diamonds are not?
There appear to be roads on these islands in the pbf. Is there a setting in the config that I am missing or needs changing?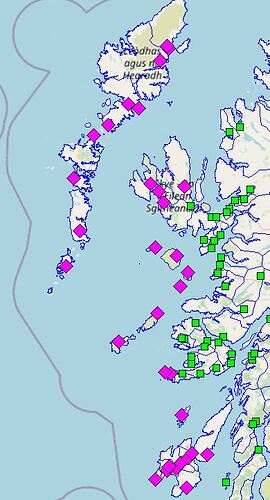 Kind regards,
Joe