Is there a way on a self-hosted installation to override a value of Allowed Access All=None?
The scenario: dual carriageway road has emergency access links at regular intervals along the dual carriageway. In scenario #1, for everyday car profile directions, the links are not used, which is the correct behaviour.
Now I wish to create an alternative scenario #2 where one side of the road is blocked. The obstacle might be a flooded road, a bushfire, a broken bridge, or most likely a road accident blocking all lanes.
When I place an obstacle on the road after the intersection with the emergency use only road, I need the directions to use the link and find a route that does a U-turn on the link and goes in the opposite carriageway.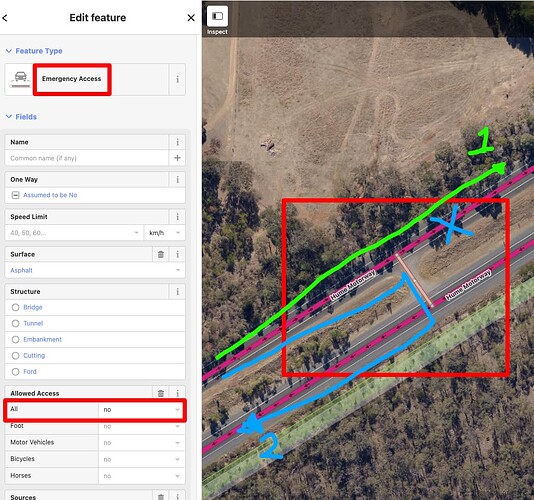 Is there a way I can use a new profile called say car-emergency that will use the link to turn around?
This is the tag I need: Tag:service=emergency_access - OpenStreetMap Wiki
service=emergency_access