Hi guys.
I'm using ORS a lot recently for a research in a master's degree and often come back to this forum where I've been learning a lot, so I thank you all in advance.
So, I'm using Matrix V2 to obtain a lot of distances and apparently in all consultations that I've performed seems to be a "Data Blackout" in the retrieved Matrix, when a lot of empty values and zeros appear in a sequence and then the data returns to "normal values" again. These blackouts occur multiples time in a single consultation.
Here is a example of what is happening…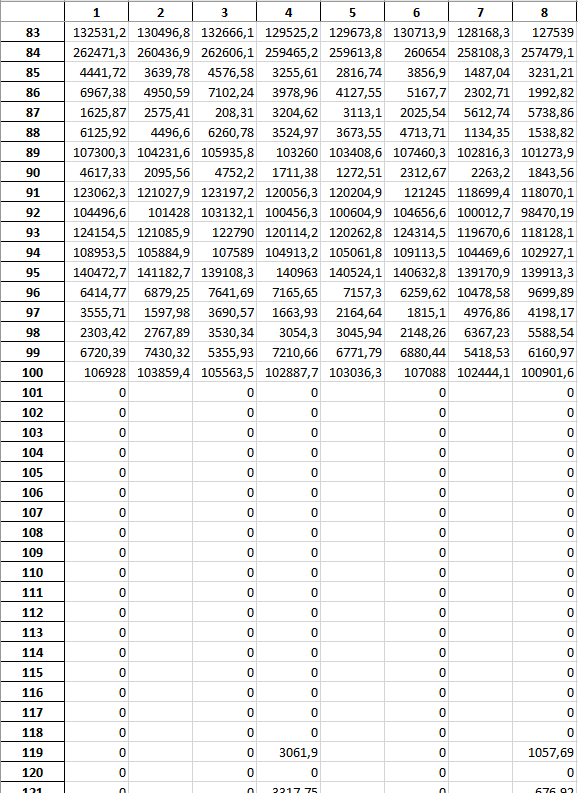 So, do you guys have any ideia of how can I solve this "error"?! Or how can I treat this?!
Best Regards