Hi,
Following the SyntaxByte videotutorial I have the ORS services available through Docker.
By doing the checks from localhost (http: // localhost: 8080 / ors / v2 / status) everything is correct, and the service also responds to my requests on Postman.
However, when I try to add the new server to ORS Tool and launch the processing, I get an error like this: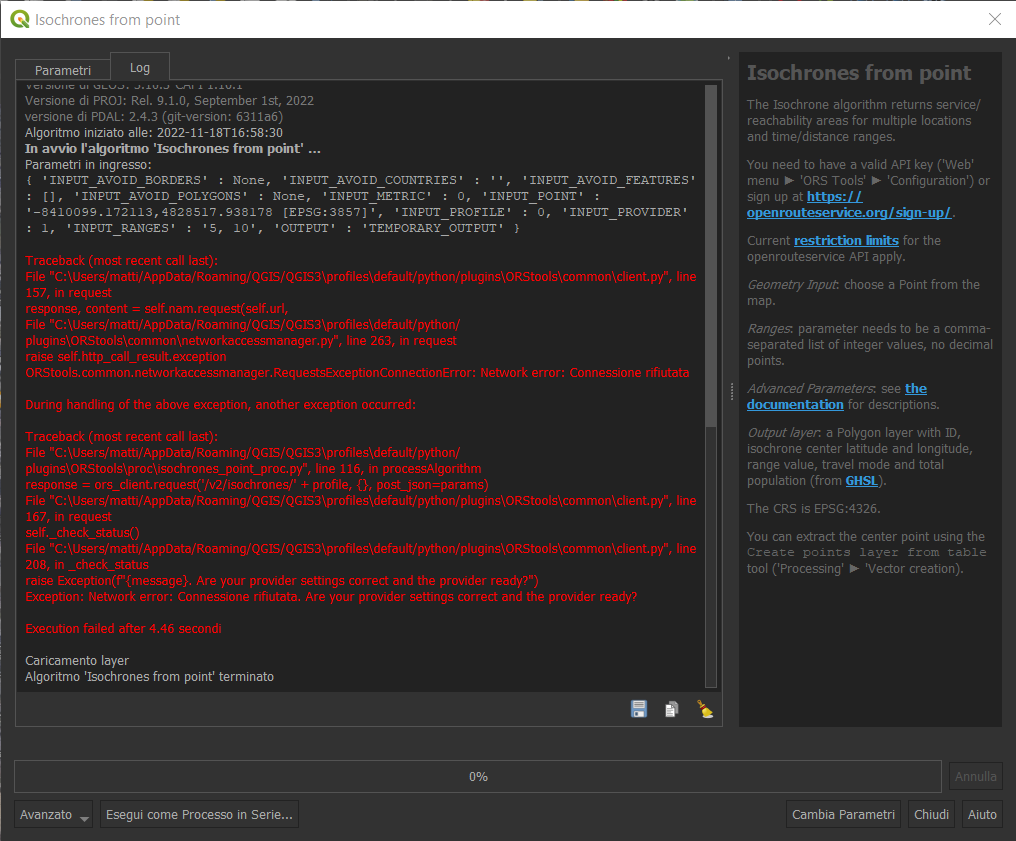 I'm working with data from Delaware, no error in coordinates or similar.
Thanks a lot