Hi,
I am trying to utilize the isochrone tool for a 5 minute drive time analysis for about 400 points from a CSV layer. Its a rather straight forward one, no other filters or qualifications.
I initiate the isochrone process (API key and base URL work, have used them before), with trying to save as either a GPKG or SHP file and after waiting for the query limits, it says execution complete.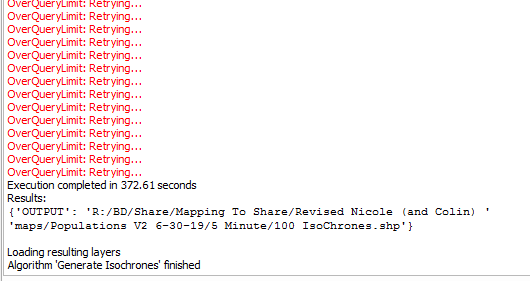 However, I can not see the isochrones (either in shapefile form or GPKG) on my map afterwards.
Is there a setting that I may have accidentally turned off or other advice you can think of?
Thank you,
Miles