Hey, probably a simple question but I was wondering if there is a way I can configure the route preference, with that I mean if the shortest or the recommended (or whatever else) route is returned, through the api call (for the driving-car profile)? I know that I can configure that in the ors-config.json but I would like to parametrize it so I can change the response depending on the users input.
I found this functionality (screenshot down below) in the online map and figured that there has to be a way.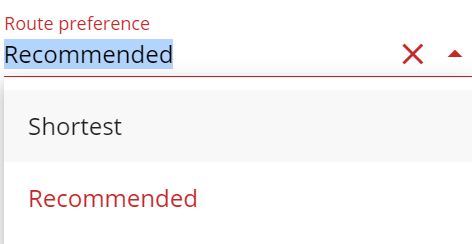 Thanks for any answers in advance!