When hovering the mouse pointer over a planned route in the ORS map display view, a dot appears on the route.
Similarly, when hovering the mouse over the line on the altitude map (elevation profile) view – shown below – a dot also appears, along with a tooltip displaying the altitude.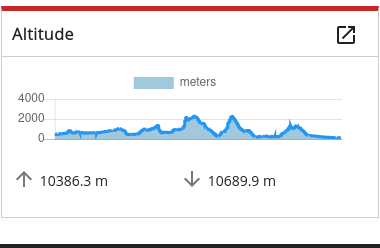 For some modes of travel - cycling and walking in particular - it could be very helpful if progress dots could appear in both views (synchronized to the corresponding location) at the same time.
That way, a walker could mouseover a summit peak in the altitude view and see how it relates to nearby points of interest, or a cyclist could mouseover a town on their route and see whether reaching it involves a climb or a descent.
(NB: I'm active on GitHub and have some limited web development experience - if this would be a small feature to develop, I'd be glad to try to help with an implementation, especially if a little guidance is available)