Hi,
I'm new here, so sorry if my question is a bit silly.
Is it possible to export multiple isochrones at a time? I've inserted a screen dump with two generated isochrones. I can only see that it's possible to export them one at a time?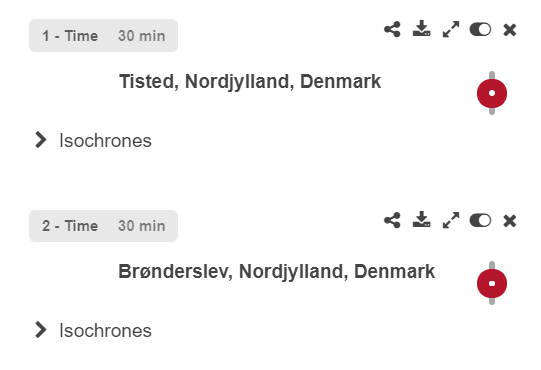 Thanks for your help.
Bst,
Jakob