Hello Friends,
I am attempting to connect to ORS using python.
When I use the API Key it works perfectly: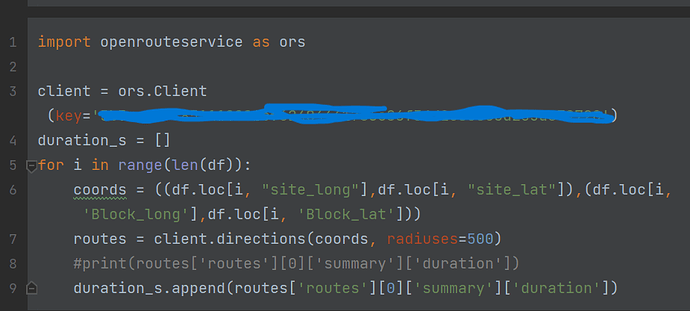 However, when I try to connect using the docker server: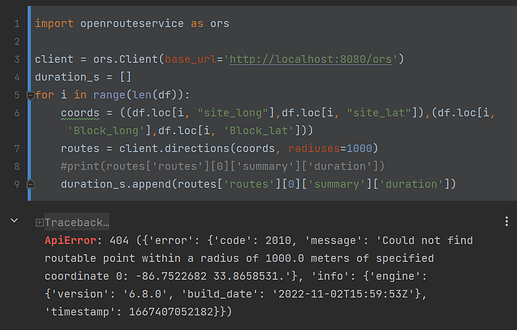 I think my problem may be in how i am entering the url. I have tried multiple permuations and none of them have worked. There could also be something wrong with docker as well, but I am not sure.
Any feedback is welcomed and appreciated. Thank you in advance!