After formating, installing a fresh Ubuntu 20.04 and setting up ORS backend (fix-docker branch) and frontend, it shown a different error that wasn't appearing before.
I did the same steps that worked on Ubuntu 18.04 but now this error appear, both with grunt ors and grunt ors_local.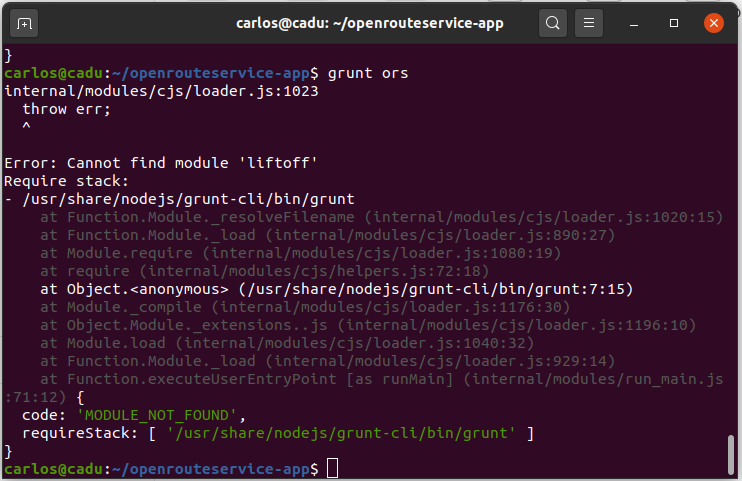 I tried npm install liftoff but the error still.
I installed grunt through sudo apt install node-grunt-cli
Here follows my Gruntfile.js
Best regards.