Hello,
I am currently implementing a routing option where you can exclude a certain area which won`t be used for routing.
For this feature I use to avoid polygons options.
But sometimes when I draw a rectangle a part of the route is calculated in the polygon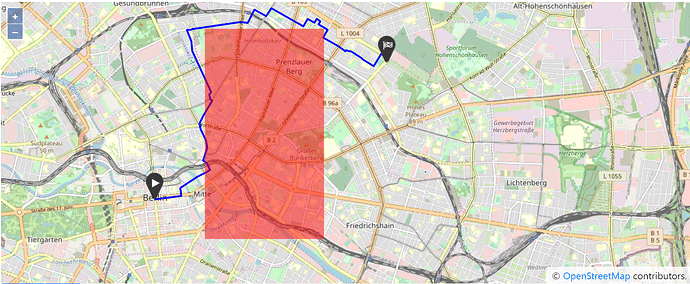 My question is now if there is any possibility to fully avoid the polygon?
Thanks in advance
Nicolas